Attended or missed the event? Want to catch up with what was presented there? Simply download the slideshows you want by clicking on the links.
SONAE SIERRA - INGO NISSEN, Managing Director
AFI EUROPE – ISRAEL VISEL, Manager of Romania Malls Division & AFI Palace Cotroceni Mega Mall
NORIEL – CRISTIAN CONSTANTINESCU, CEO and founder
ALTEX – DAN OSTAHIE, CEO
MCDONALD'S – DANIEL BOAJE, General Manager
NOERR - ROXANA DUDAU, Senior Associate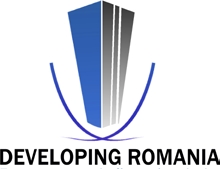 According to a recent study, Romania ranks first place in Europe as attractiveness for shopping center developments.
This conclusion is based on estimations of a rapid growth in consumer spending and increase of an average
6.1 percent in retail sales per year.
The yield on shopping centers in Bucharest market is 8.75%, the largest of the markets analyzed. The same study
reveals that retail sales will begin to recover from in 2014.
With this in mind, The Diplomat- Bucharest will focus it's 7th edition of the real estate conference on discussing the
Retail Real Estate perspectives in Romania.
We have put together an exceptional panel of speakers that will present in an interactive manner the challenges of
the shopping centers and large retailers operating in Romania.
Who will attend:
Representatives of the authorities active in regulating the construction sector in Romania
Presidents and senior managers in the most important real estate developers
Representatives of shopping centers and large retailers active in Romania
Representatives of banks and financial Institutions
Debt/Corporate Restructuring Teams
Lending and Credit Managers
Project managers
The findings at the event will be published in a worldwide special report in The Diplomat Bucharest and on thediplomat.ro